Origin of Symmetry - Digipak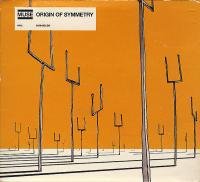 Track Listing:
New Born
Bliss
Space Dementia
Hyper music
Plug In baby
Citizen Erased
Micro Cuts
Feeling Good
Screenager
Dark Shines
Megalomania
Futurism
Total Tracks: 12
Released:
18th June 2001 Correct
Cat :
MUSH93CDX
Information
Limited edition digipak. The CD includes a MuseTV feature, which links to a now-offline online video source.
Contribute to this text.
---